Eerie Witch fingers.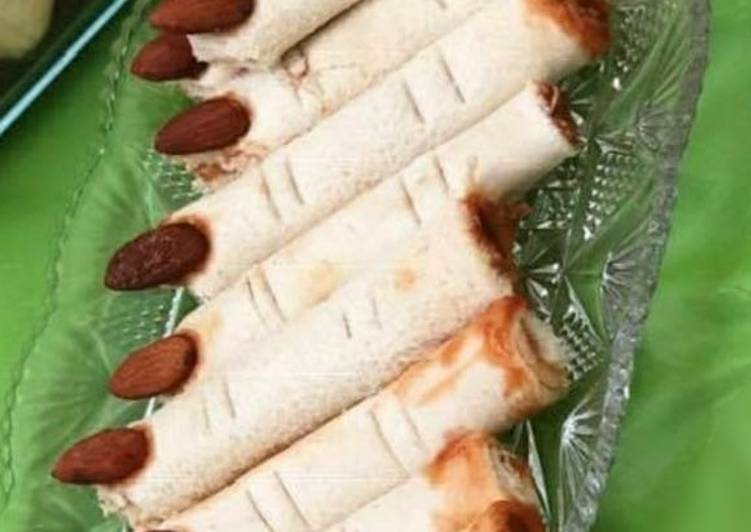 You can have Eerie Witch fingers using 7 ingredients and 5 steps. Here is how you achieve that.
Ingredients of Eerie Witch fingers
You need 100 g of butter.
You need 100 g of castor sugar.
You need 1 tsp of vanilla extract.
You need 225 g of plain flour.
Prepare 1/2 tsp of baking powder.
It's 45 of blanched almonds, halved.
You need 5 tbsp of strawberry jam.
Eerie Witch fingers step by step
Beat the butter and sugar until soft.Add vanilla, and whisk again. Shift in a bowl and add flour and baking powder, and mix to form a soft dough. Chill for 30 mins..
Heat oven to 180°C. Divide the dough and roll each piece into a finger shape. Press the back of a knife into the dough to make knuckles..
Lightly press an almond where the nail would be..
Put on lined baking trays and chill for 30 mins. Bake for 10-12 mins until pale golden..
The SPOOKY WITCH FINGERS ARE READY FOR HALLOWEEN……